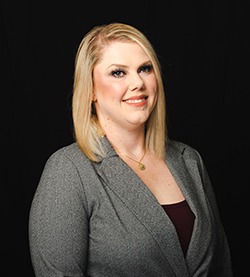 Kaitlin Mann, the seasoned Senior Agent of the Lisa Jackson Team, is your ultimate real estate guru. Her extensive experience equips her to handle a diverse range of situations, ensuring she caters to all your unique needs. Whether you're a buyer, seller, first-time home buyer, veteran, investor, or for sale by owner, Kaitlin is the ONE you can rely on for unparalleled support and dedication.
Having graduated with Latin honors from La Roche University, Kaitlin's commitment to excellence is evident in everything she does. Her service as an Americorps member at the Greater Pittsburgh Community Food Bank honed her compassion and understanding of individual needs, making her an empathetic advocate for finding the perfect home that suits your unique requirements.
Kaitlin's exceptional listening skills and seamless application of her talents ensure a smooth and stress-free process for you. Her years in sales and management have shaped her into a master negotiator, securing the best outcomes.
When she's not busy volunteering for charity or exploring the world through travel and hiking, Kaitlin finds joy in the company of her seven-pound Italian Greyhound, Iggy. Her insatiable appetite for challenges propels her towards constant growth and achievement, as she passionately pursues her desired life.