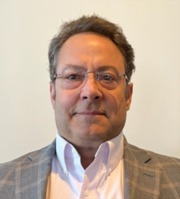 I grew up in Michigan and joined the United States Air Force at 18. I spent 20 years in the United States Air Force before retiring. I was stationed all over the world and loved every minute of it. For twelve of my twenty years, I worked on the F15 at Kadena AFB in Okinawa, Japan, Langley AFB in Virginia, and Elmendorf AFB in Anchorage, Alaska.
My passion for Real Estate stems from the satisfaction of helping people achieve their goals. My self-discipline ensures that I am there every step of the way to keep my clients informed throughout the process so that they can make the best decision for themselves.
Currently, I live in Belle Vernon, Pennsylvania. I have been in Belle Vernon for thirteen years and love living there. It is centrally located to places like the Great Allegheny Passage, Seven Springs, Ohiopyle, and Pittsburgh. I enjoy golfing, bike riding, and teaching my son how to cook.