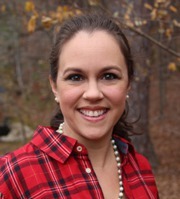 Introducing Paige Russell, the dynamic core agent and showing assistant with a Southern flair. Paige brings with her a wealth of diverse experiences, having navigated the realms of property and casualty insurance as well as the world of specialty retail. With a keen eye for detail and a knack for building meaningful connections, Paige earned the trust and respect of builders and contractors during her time as an insurance appraiser, evaluating pre-loss value in countless homes.
Now, Paige is thrilled to join the Lisa Jackson Team, infusing her passion for exceptional customer service and her remarkable intuition for matching dreams with reality. Originally from Mississippi, her unmistakable Southern accent still dances through the air, even after eight years in Pittsburgh.
But Paige's talents extend beyond the world of real estate. As a classically trained ballet dancer, she carries a profound appreciation for the arts. You'll often find her gracefully gliding behind the scenes as a member of the esteemed Costume Queens for the Ballet Academy of Pittsburgh, where her daughter blossoms as a ballet student. Aptly nicknamed the Ballerina Whisperer, Paige's specialty lies in soothing performance nerves. When she's not enchanting the ballet world, you can catch Paige on the sidelines, cheering her son on as he conquers various sponsored jiu-jitsu tournaments.
A self-proclaimed golf chick, she grew up idolizing the greats and recognizes the sacredness of certain Sundays. And there's no denying her unyielding loyalty to college baseball, especially the indomitable MS State Bulldogs—her soul bleeds maroon and white, as the saying goes. Don't be surprised if you catch a glimpse of her cowbell during playoffs!
Yet amidst her wide array of interests, Paige's favorite moments in the world revolve around cherished downtime with her loving husband, adoring children, and their loyal canine companion.