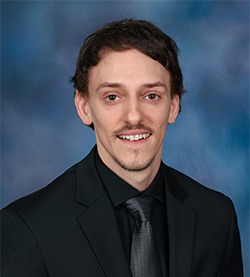 Introducing Ryan, an extraordinary Pittsburgh native whose vibrant charisma is as captivating as the city itself. With an unwavering dedication to the real estate industry, Ryan has sculpted his entire career around creating remarkable experiences for his clients. From the moment he stepped foot in Bethel Park and graduated in 2008, his passion for real estate, mechanics, and construction ignited a flame that still burns brightly today.
Ryan's journey began with invaluable hands-on experiences alongside a property investor, immersing himself in the very essence of the field. These formative years equipped him with an extensive knowledge base, firmly establishing his expertise. For the past 12 years, Ryan has fearlessly honed his skills in managing and maintaining an impressive array of residential and commercial properties with a prominent local realty company. He stands apart as one of the most dedicated and hardworking individuals you could ever encounter, leaving an indelible mark on everything he touches.
Meticulous attention to detail is Ryan's secret weapon, complemented by an unwavering determination and an exceptional work ethic. His peers marvel at his relentless pursuit of excellence, always going the extra mile to ensure unparalleled results. But Ryan is more than just a real estate professional; he's a man of passion and vibrancy. When he's not crafting exceptional experiences for his clients, you'll find him immersed in the electric atmosphere of a Steelers or Penguins game, infusing his life with the spirit of his beloved city. And if that's not enough, he dedicates his free time to perfecting the art of car detailing, channeling his creativity into every intricate polish and shine.
For Ryan, real estate transcends the realm of mere transactions—it's a heartfelt commitment to placing your wants and needs at the forefront. Your journey to finding your dream home or the successful sale of your current property becomes his ultimate mission. Armed with a profound understanding of the market and an unparalleled work ethic, Ryan leverages his knowledge and expertise to surpass your every expectation. Every step of the way, he ensures that your desires are not only met but exceeded.
Ryan's genuine passion for real estate, coupled with his unwavering dedication to assisting others, make him the perfect fit for the job. Prepare to be captivated by his charismatic approach, as he guides you through an unforgettable real estate experience, where your dreams become reality and your satisfaction reigns supreme.